Pin It
In the Spotlight: Ryan McCardle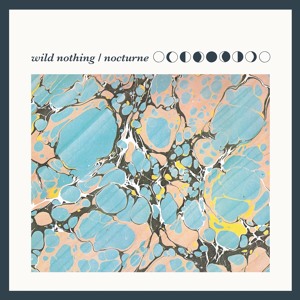 As an annual celebration of the best in record cover art, the Best Art Vinyl award has featured some of the biggest names working in the visual arts today. Alongside established artistic heavyweights, the lists of nominees and winners since the inception of the award in 2005 has also proudly championed designers who are only just embarking on their visual career. As a double 2012 nominee for his stunning work on Holograms self-titled LP and Wild Nothing's 'Nocturne', designer Ryan McCardle deservedly takes his place amongst the likes of previous nominees Damien Hirst, Peter Blake and Anton Corbijn as one of the most exciting new voices in record sleeve design today.
Born and raised in a small town in the Blue Ridge Mountains of south western Virginia, the young McCardle graduated from the Savannah College of Art & Design last summer with a BFA in Graphic Design. As suggested in his artist biography, McCardle holds the belief that "design is something eclectic, something that induces change and something that brings us together communally." Drawing upon the at once highly personal, but also truly public implications of art and music, this statement is certainly true for McCardle's latest sleeve designs. 
For Holograms self-titled debut, it was the work of renowned American photographer F. Holland Day which caught McCardle's eye. "For me," he explains, "it was something in that gaze that connected with the sound of Holograms. There was a weight in their songs that seemed to call for not just this particular photography, but the overall visual aspect to be somewhat quiet. I think that silence created a heaviness that worked well with this release."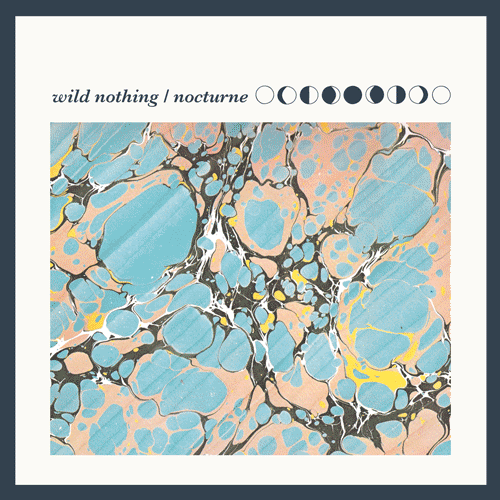 Whilst the Holograms sleeve sees McCardle utilising existing imagery to create a memorable visual signature for the band in 2012, it is on Wild Nothing's sophomore LP that the designer's skills are rendered their clearest. Working closely with frontman and designer Jack Tatum, McCardle explains, "We went through various stages, starting with collage then going to photography until eventually ending up with this marbled paper idea. We liked what these marbled papers provoked emotionally. I like to think it represented a somewhat 'nostalgia in motion.' The diecut packaging coupled with the multiple marbled papers gives the listener a choice of what their cover will be."
Both sleeves are by no means McCardle's first foray into the world of album design, with the artist credited on releases by bands such as Without a Fight and Sun Glitters, featuring soft-focus, found images which are heavily indebted to 2011's now ubiquitous cut-and-paste aesthetic. However, with the release of 'Holograms' and in particular, 'Nocturne', it appears that the two seemingly disparate notions of art and music are finally coming together: "My hope was that [fans] could place a visual connection with their audible experiences, especially since everyone will pull their own meanings and personal connections from Nocturne."  For 2012 then, it seems that Ryan McCardle has now truly found a unique voice, one which is bursting with creativity and continues to push the realms of the vinyl medium. We look forward to 2013.